4 Conservative MPs: The Buffalo Declaration
Four Alberta MPs issue the Buffalo Declaration.
This guest column is jointly written by Conservative MPs: Michelle Rempel Garner, Blake Richards, Glen Motz, and Arnold Viersen. The Buffalo Declaration can also be read at buffalodeclaration.com.
Canada is in crisis.
Our federation has reached a crossroads at which Canada must decide to move forward in equality and respect, or people in our region will look at independence from Confederation as the solution.
We believe a Canada united in equity is in the best interests of its inhabitants. However, that is not the current state of Canadian federation. Immediate action must be taken to permanently correct inherent inequities that privilege some at the expense of others.
The economic and social challenges faced by Canada today are not the cause of the strains on our union, but rather are the symptom of the colonial power structures from which Alberta and Saskatchewan were born. Many of the people who we represent have expressed to us that they feel Canadian federation is deeply broken, and inherently unjust. They are disconnected from, and feel disrespected by, the power class of the Laurentian consensus.

We must emphasize that the roots of the anger felt by our people are not a passing political moment in time. They have been historically repeated and are entrenched in our political system. While challenges faced by Albertans today have been exacerbated by the incumbent federal government's punitive legislative and regulatory changes; the political veto of critical infrastructure projects, and inaction when our economy is in crisis; these too are a symptom of a historical and pervasive structural problem.
This is to say that defeating the incumbent Liberal government, or building a pipeline, will not permanently address the systemic inequities Albertans face. For confederation to be sustainable, Canada must commit to permanent nation-building structural change within its institutions of power. In a more equitable Canada, one region's ability to prosper should not be dependent on what political party is in power in Ottawa.
No longer can the fate of our people be determined by a class of politicians, bureaucrats, lobbyists, academics, journalists, or business leaders who have no real connection to, or understanding of, our land or our culture.
All of Canada's political leaders have a duty to their country to fight for an equal confederation. Those seeking Western support to lead the Conservative Party of Canada have a distinct duty to do more than list platitudes of support, but to commit their names to achieving necessary reforms.
Bluntly put, the status quo is no longer acceptable to people we represent. Many Albertans are considering their place in Confederation and are done with failed appeasement tactics or temporary measures. That said, we also believe many want Canada to firmly commit to work in good faith with us to make a concerted effort to repair our national bonds before seeking to cut them.
On behalf of the people we represent who are frustrated, hopeless, jobless, and who will not accept the status quo any longer: we are drawing clear line in the sand. In this declaration, we set before you the inequities our people face and concrete ideas to rectify them.
Immediate action must be taken because we are hearing from many people in our province that they will be equal or they will seek independence.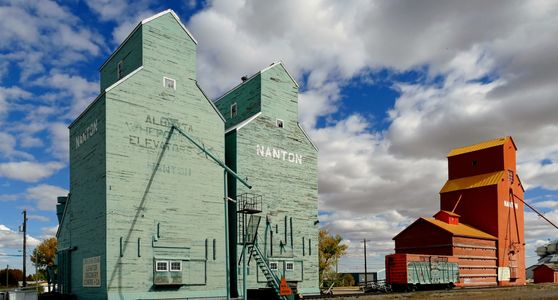 I. Our Challenges
1. Alberta is not, and has never been, an equal participant in Confederation.
At a time when commerce and industry was beginning to flourish in Eastern Canada, Alberta and Saskatchewan were not yet a part of Confederation.
Before joining Confederation in 1905, Alberta and Saskatchewan were part of an enormous expanse which Canada called the North-West Territories. This land was bought by the Canadian government from Hudson's Bay Company in 1868. Representatives from the North-West Territories including First Nations, Métis, Inuit, and settlers were not consulted.
The acquisition of the North-West Territories by Canada was thrust upon its people; not in partnership with them.
The template for how our people would be treated by the established Eastern political class was set in the purchase. This land was not bought for its inhabitants – indigenous and settlers alike – to have an equal partnership with the political and business interests to the East. This land was purchased in order to prevent the territory and the wealth it could create for Canada from being acquired by the Americans.
This inequality of the West's place in Canada was acutely displayed when the North-West Territories' first premier, Sir Frederick William Alpin Gordon Haultain, sought provincial status for his large western territory, which he called Buffalo. The federal government feared this would concentrate too much power in one province and grow to rival Quebec and Ontario.
Despite Premier Haultain's efforts, Alberta became a province separate from Saskatchewan on September 1, 1905.
The Eastern political and business class never intended for Alberta to be equal in Confederation. They intended for us to be a colony, providing wealth and raw resources without having an equal share in prosperity and power.
Under the 1867 British North America Act, provinces were given jurisdiction over their public lands and resources, but this right was denied to Alberta and Saskatchewan. The federal government justified retention of control over Western lands by arguing that they needed to promote immigration and settlement; and therefore, provincial control "would be ruinous . . . disastrous" to this national endeavor. This stance cemented the colonial view of Albertans to the Eastern political and business class. Ottawa attempted to make up for seizing the West's revenue by providing subsidies based on population. However, Premier Haultain wanted no part of this compensation package and demanded the same right as other provinces. The Calgary Herald described this situation as the "Autonomy that Insults the West."
Albertans wanted to control their own destiny without handouts from Ottawa then, and we want the same today.
Alberta's struggle with Canada's federal government continued through the 20th Century. After the oil boom of the 1970s, Liberal Prime Minister Pierre Elliott Trudeau imposed unprecedented measures to restrict the growth of the Alberta economy, often with the support of Eastern politicians. The National Energy Program (NEP) remains a historical stain on the relationship between the federal government and the people of Alberta. At a time when wealth, opportunity, and political influence was thriving in Alberta, the first Prime Minister Trudeau took it upon himself to attack the natural resource sector in Alberta with destructive force. When Alberta Premier Peter Lougheed asked why Ontario-based manufacturing products were sold to Albertans at tariff-protected prices, while Alberta oil was being sold to Ontarians at half the going rate, no justification was given. The government of the day unapologetically displaced billions of dollars in investment, which forced Albertans from their homes, bankrupted businesses, destroyed livelihoods, led to suicides and set the province back for a generation.
Never acknowledged or rectified, this malicious act stands as a reminder of the colonial attitude towards Alberta, and what happens when the political power class of the East turns, with intent, against the West.
Premier Lougheed continued his fight with Ottawa over provincial autonomy and jurisdiction over Alberta's natural resources through the patriation of the Constitution. While Prime Minister Trudeau's amending formula in the Victoria Charter of 1971 would have given Ontario and Quebec permanent vetoes over changes to the Constitution, it was Lougheed who ensured this would not be entrenched in the Constitution. The current amendment formula which requires seven of the ten provinces representing at least 50% of the population to agree to the amendments is due to Lougheed's negotiations. However, Lougheed was forced to give in on equalization, Senate reform, and other measures of inequality in order to secure an amending formula that did not enshrine permanent second-class provinces.
Today, a new generation of Albertans face the same policy of economic and political strangulation by another Prime Minister Trudeau who, through regulation, legislation and sparking civil unrest, is usurping the sovereignty over Alberta's natural resources for which Lougheed fought so hard.
Since 2015, the incumbent Prime Minister has made a series of policy decisions that have precipitated significant economic decline in Western Canada. In Trudeau's tenure, Alberta has suffered substantial unemployment as billions of dollars of private sector investment fled our industries.
The political veto of the Northern Gateway pipeline, regulatory strangulation of Energy East, silence over U.S. President Obama's veto of the Keystone XL pipeline, passing Bills C-69 and C-48; small business tax increases, the carbon tax, nationalization of the TMX pipeline, failures to address significant trade issues with major economies like China and India; and refusal to enforce the rule of law on approved resource development projects or on illegal blockades have all served to close Alberta's economy to investment and job growth.
The impact of these actions on Albertans have been profound and devastating.
Alberta has lost billions in investment capital and our best and brightest have fled to other jurisdictions such as the United States.
No segment of Alberta has been untouched. In every part of the province and in every industry businesses have shuttered. Families have been shattered, the suicide rate and incidences of domestic violence have increased. Many proud and industrious people, who have been out of work for years, are now at a point of desperation and anger.
The plight of our people has been dismissed by many with arrogance, hypocrisy, or apathy, and rarely acknowledged with any compassion. Our crisis does not lead national news headlines, yet we hear it on every door, in every conversation, and with every beat of the heart of our communities.
Albertans watch as Eastern Liberal politicians frequently spare no expense from the public purse when Eastern-based industries, many of which are extremely carbon intensive, are in trouble. This Prime Minister went as far as to interfere in the independence of the judiciary to secure a favoured outcome in a criminal proceeding involving Montreal-based SNC Lavalin and suggested it was to defend jobs and prevent a negative economic impact. At the same time, they watch our people punished by the very same hands.
At time of writing, activists with a colonial ideology are breaking laws in blockades of critical industry, for the sake of closing down Alberta industry. That they do this while purporting to be protecting First Nations from resource development is a stark example of their arrogance, and how divorced they are from the realities of those who are affected by the projects they oppose. For instance, the Teck Frontier mine has the approval of the local 14 First Nations in the region, all of whom are set to gain significant economic benefits from the project.
These projects benefit all of Canada. They have passed years of rigorous, world class, arms length, environmental review.
Now, government ministers muse about "aid packages" for Alberta in exchange for rejecting these projects.
History is repeating itself. This is not equality; it is an entrenched colonial attitude that has never been broken, and it must end.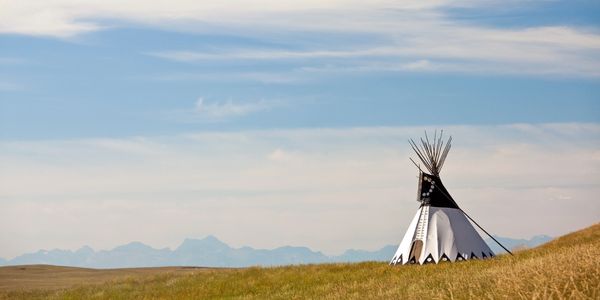 2.) Alberta is a culturally distinct region, but this has not been recognized.
It is necessary to first give deference to the rights and culture of First Nations, Métis, and Inuit people. We acknowledge the traditional territory of First Nations, and the right of and need for First Nations, Métis, and Inuit people to tell their own stories of cultural distinction, and for reconciliation between our people.
Throughout Alberta's history, we can see several distinct cultural themes. A struggle against a colonial government, a desire for individual freedom, a willingness and drive to achieve personal economic liberty; a deep connection and respect for our land; and an economy unique to other areas of Canada.
Immigration patterns of settlers to Alberta are also historically distinct. At a time when the East attracted bankers, lawyers and other capitalists into established industries, Alberta was drawing families who survived harsh climates and had an ability to live off the land. Settlers like the Hungarians, Romanians, Ukrainians, Dutch, Germans, Scots, Chinese, and Icelanders immigrated to Alberta because of poverty, overpopulation and unemployment in their homelands.

Still others came to Alberta driven by the desire for freedom from government oppression. Persecuted individuals like African Americans, Jews, Mennonites, and Mormons sought refuge and opportunity in Alberta.
Over generations, Albertans from diverse backgrounds have formed a culture of self-sufficiency, respect for rule of law, and equality of opportunity.
Alberta is populated by people from every corner of the globe; every religion, ethnicity, gender, and sexual orientation. Scott Hardy once said, "In Alberta, it doesn't matter who you are or where you came from. If you're a good person and you work hard, you're welcome to be here." Our history shows our diversity is hard fought and inherent to who we are.
Therefore, the ire of Albertans is raised when power elite attempt to stereotype our people with the term "redneck." It serves to perpetuate a falsehood regarding the capacity for tolerance of the people of our province; implying we are backward, ignorant and incapable of social progress. We admit we have our challenges and acknowledge there is still work to be done. However, for the power elite to suggest that they are somehow superior to Albertans in this regard serves to whitewash their own history with racism. Policies like state suppression of openly wearing religious symbols, and the ghettoization and marginalization of new immigrants happens in their own backyards.And, there are those who suggest Alberta is not as ethnically diverse as their part of the country. However, 2016 census data depicts the reality; the percentage of Ontarians and Albertans of European descent are roughly the same, with that number being markedly higher in Quebec. Maintaining our pluralism is an ongoing effort, and efforts to do so shouldn't be hindered by unproductive assumptions.
It was Albertan suffragists, the Famous Five, who fought for women to be recognized as 'persons' within the British North America Act. Their push for equality of opportunity, even in the face of an opposing Supreme Court, an opposing Parliament, and massive pushback from the ruling establishment, remains a call to action for generations of Albertans, including the authors of this Declaration.
Indigenous and settler alike, we were a people who forged a strong connection to the land in order to survive, and we still do so today. Even in our urban centres, Albertans cherish our rural roots because our agricultural and natural resources sectors are the proud lifeblood of our economy. The stark division between urban and rural in many parts of Canada is much less distinct in Alberta.
Alberta's rich ranching tradition stretches back to the late 1800's, when thousands of cattle roamed the Prairie. Western heritage has been a part of Alberta's distinct identity ever since. Every year, hundreds of thousands of Albertans take part in events like the Calgary Stampede and countless other rodeos and country markets to celebrate their ranching roots. These events celebrate our proud agricultural and ranching traditions. Millions of people have been introduced to Alberta art and culture which highlights our deep respect for our agricultural and ranching history.
Then, there is the uniqueness of Alberta's natural heritage.
When the world thinks of Canada and its untamed beauty, the first image often evoked is of emerald blue Albertan mountain lakes flanked by the majesty of the Rockies. Alberta is home to six World Heritage sites, more than any other province in Canada. We are home to Canada's first and most visited National Park. We inherently care about the land we occupy because it is who we are. Our ranchers, miners, hunters and farmers are some of the most active conservationists in confederation managing our land and vast environmental reserves. The stewardship of our land refutes the anti-environmental stereotype Eastern power elites try to paint of Albertans, while simultaneously whitewashing the environmental failures of the East. It is easier to falsely depict Albertans as dirty, than to address raw sewage being dumped into the St. Lawrence or to materially change their own carbon-intensive lifestyles.
Natural resources, like oil, natural gas, and coal, are an integral part of Alberta's history. References to these valuable resources can be found as far back as the 1700s. Since that time, Albertans have proudly found innovative ways to extract these resources, harness their energy, and manufacture them into goods for the benefit of Canada. Albertans have also created world class technology and processes protecting our landscapes, environment, and workers. We have exported this intellectual property and highly skilled workforce, entrenching Alberta's position as a world leader in energy production and environmental sustainability.
We are innovators, entrepreneurs, and risk takers. Some of the most lucrative innovations in the world have their roots in Alberta.
Albertans are proud of our history, our rural roots, and Western way of life. We are not content to live off the government dole. We find pride in self-reliance and self-sufficiency. We reject efforts by the East to further yoke us to the coffers of Ottawa. If we are to be part of this nation, then the federal government must not stand in our way.
Alberta is a beacon of economic opportunity for bold entrepreneurs who uproot themselves to chart a bright future. This entrepreneurial spirit continues today and talented Canadians from across the country have immigrated to Alberta to seek prosperity and embrace its culture. This innovation hub has been an economic boon to not only Alberta, but for all of Canada.
Surviving on our side of the Rocky Mountains requires a bit of rugged determination. Much of Alberta's success is because it is a place where taking risks is encouraged. Where business leaders are weary of government intervention; preferring to succeed by the work of their own hands.
We are distinct in Canada. We are proud of who we are.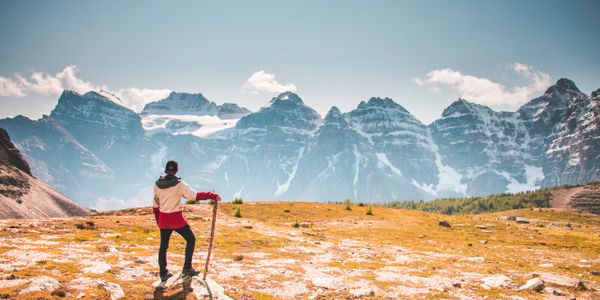 3.) Alberta is physically and structurally isolated from Canada's economic and political power structures.
For many in the East, Alberta is a place to which they have little connection. For Canada's political class who frequently travel the country, Alberta is simply a long stretch of time on a flight between Toronto and Vancouver.
On a per capita basis, Alberta is the most underrepresented province in both the Senate and House of Commons. This is one of the key sources of anger within Alberta. While having twice the population of all four Atlantic provinces combined, Alberta has barely more than half the Senators of either New Brunswick or Nova Scotia. Every successful democratic federation in the world has a democratic upper legislative body with some measure of equality for its sub-national states. Canada is a notable exception to this principle of equality, being a major country in the democratic world where some of its sub-national states hold less representation than others, despite having a larger population.
As Alberta contributes a disproportionate amount of wealth to Ottawa relative to what is returned, and is under-represented in Ottawa's political institutions, it should be obvious to Canadians why Albertans are frustrated: taxation without representation.
There is also underrepresentation of Albertans within the federal public service. Within Canada's federal bureaucracy, the number of people who have experience in Alberta is dramatically outnumbered by those who have spent most of their lives in Ontario and Quebec. Only one relatively small federal government agency is headquartered in Alberta, and it has limited interaction with Ottawa. As a result, advice given to ministers and decisions made by the public service often lacks the lens of someone who has direct experience with the culture and needs of our province.
This is compounded by the fact that the main influencers on legislators and public servants are lobbyists and government relations representatives from Eastern Canada. It's relatively inexpensive and quick for a company or NGO based in Toronto or Montreal to send its representatives to Ottawa, as compared to those in Alberta. There are many flights per day, they can drive from place to place in a few hours or take the train. There are also significantly more of these entities headquartered in Toronto, Montreal, or Ottawa as compared to Alberta, with few of their staff having lived experience in Western Canada. As a result, Alberta is often an afterthought, if even a thought at all, during decision making and policy advocacy at the federal level.
The structure of our Supreme and federal court also works against Alberta's equality of representation. For example, federal court judges are mandated to live in the Ottawa region, meaning they are disconnected from other parts of the country including Alberta. In addition, official bilingualism requirements disqualify an overwhelming majority of qualified Albertans from ever serving on the Supreme Court.
Alberta's isolation from major power structures is also felt in the media. The Press Gallery, members of which get preferential access to the halls of Parliament do not reflect a Western voice. We need only to turn on our national government broadcaster to see a steady stream of news coverage of American issues receiving more airtime than the economic downturn in Alberta.
This structural isolation extends to the various iterations of the only two federal political parties to ever have formed government, in the context of our electoral system.
The power base of the Liberal Party of Canada is in Atlantic Canada, Quebec, and Ontario. They spend little time or effort campaigning for the hearts and minds of Albertans. They do not need Alberta to form government. The number of seats available to the Liberals in Alberta are few compared to the number of "safe seats" in Toronto, Montreal, and Atlantic Canada. Therefore, the electoral cost of making policy punitive to Alberta, but politically advantageous in Ontario, Quebec, and Atlantic Canada, is beneficial to the Liberal Party.

In contrast, the Conservative Party's traditional power base is in Alberta, and Alberta has consistently elected representatives from parties that oppose the Liberals. Yet, in order to form government, the Conservatives must convince urban voters in Ontario and Quebec to move away from the Liberals, or have another left-leaning party gain enough support to split Eastern votes. The result is Alberta voters have one path to influence in government: through the prioritization of political resources on Ontario and Quebec voters. Consequently, issues important to Albertans, such as the energy sector and equalization, are viewed as being detrimental to winning votes in Ontario and Quebec.
The path to government is through Ontario and Quebec, therefore, incumbent Alberta MPs are required to campaign in other parts of the country to ensure the voices of their constituents are heard. For the same reasons, incumbents in Ontario and Quebec of any political party rarely visit Alberta during an election. In many cases due to these factors, the only time some candidates from other parts of the country come to Alberta is to fundraise for their own campaigns. Without this experience on the ground in communities in Alberta, incumbent MPs from other parts of the country sometimes lack understanding of the rawness of the issues facing our people.
While the Liberals have had occasional isolated victories in Alberta, they have consistently failed to attract any long-term measurable success. Pundits and political commentators have long pontificated over the reasons behind the Conservative Party's struggle with attracting comparable levels of support the Liberals enjoy in places like Quebec. Yet, the Liberal Party's consistent rejection by Albertans is shrugged away and ignored as irrelevant to the political discourse.
Even with one of our own, the Rt. Hon. Stephen Harper, in the Prime Minister's Office, many policies putting Alberta on equal footing were quickly repealed upon the Liberals taking power.
Alberta's isolation from Canada's economic and political power structures is at the heart of its inequitable place in Confederation and must be rectified.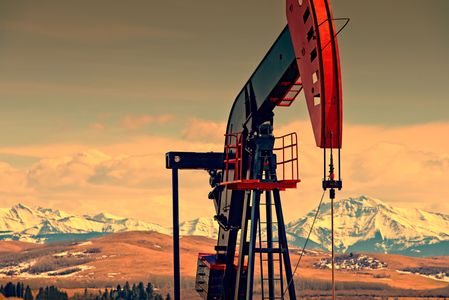 4.) Alberta is treated as a colony, rather than an equal partner in Confederation.
Alberta has been a lucrative source of wealth for Canada.
Between 1981 and 2018, Albertans have sent more than $1 trillion to Ottawa in revenue and received only $650 billion in return. That is a transfer deficit of more than $400 billion.
Albertans have been proud to contribute to Canada. However, with yet another Liberal government assaulting the autonomy of our province and its industrial base, the current Equalization formula has become an untenable proposition and flashpoint for Western alienation.
When the federal government continually chooses to stifle the growth of our economy, and instead prepare an "aid package," Albertans know they are not being treated as partners.
Major industrial projects have been allowed to proceed in Quebec with full support in Ottawa. By contrast, the federal government has endorsed opposition to Alberta's right to work. They side with those special interests who wish to shutter Alberta's economy, while simultaneously benefiting from the wealth generated in our province. This not how a government treats an equal partner. This is how a colony is treated.
Throughout the 2019 general election, we heard from voters who desperately wanted to know why Alberta's value within Confederation was tied to the fortunes of one political party. No other province in the country faces legislation intent on destroying the economic fortunes of their industries depending on the election of one party over another. Only Alberta is forced to provide billions of dollars to the federal government while at the same time bearing the brunt of their oppressive and hostile assault on our people and our province.
We will not continue to be milked for equalization payments while our right to work is stolen from us.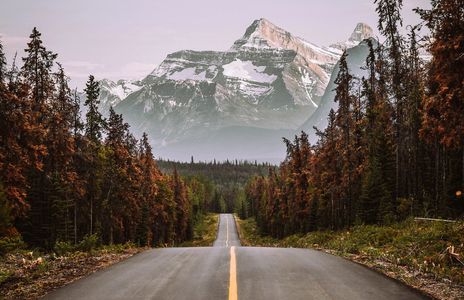 II. Path Forward
Alberta must be allowed to take immediate actions to exercise equality in Confederation. We support Premier Jason Kenney's initial efforts in this regard, as his government's Fair Deal panel explores the creation of a provincial revenue agency, withdrawing from the Canada Pension Plan, establishing a provincial police force, and other measures. These measures could give Alberta greater autonomy while creating leverage and awareness of the need for greater structural reform.
But we must go further. Much further.
Structural Solutions
To rectify some of these critical injustices we have given serious thought to several structural reforms. This list is meant to be a starting point, not an exhaustive list. In addition to acknowledging the issues discussed above, any leader concerned about the unity of Canada must commit to immediate, concrete action to rectify the historical inequities of Confederation. We encourage everyone to see this as a starting point, to add to this list, and to build upon it. We also encourage every Canadian who is concerned about the future of our Confederation to participate and share their solutions to the issues we have raised.
1) Recognize Alberta is not an equal partner in Confederation.
2) Balance representation in Parliament to ensure unique regional interests, like those in Alberta, are safeguarded. Whether it be through Senate reform or otherwise, we must balance the current representation by population with an elected element of regional representation to create fairness in the federation and ensure all parts of the country know their voice will be heard no matter who is in power.
As the Constitution will need to be reopened to accomplish the critical change above, the federal government must, as an interim measure, immediately commit in legislation to only appoint Senators elected through the process in place in Alberta to do so.
3) Recognize Alberta – or Buffalo – as a culturally distinct region within Confederation. Promote awareness of the same.
4) Acknowledge, in the House of Commons, the devastation the National Energy Program caused to the people of Alberta.
5) The status quo of the Equalization program is fueling western alienation. Many are asking for the elimination, or the phase out, of the Equalization program in addition to retroactively lifting the cap on the Fiscal Stabilization Fund, which is already supported by all provinces and territories. An immediate change to the Equalization program should include treating all resource revenues in each province/territory the same under the program. These changes would acknowledge that programs like the Canada Health Transfer and the Canada Social Transfer already provide equitable stable funding for provincial social programs, would ensure all regions are treated equally, and would serve to remove disincentives for provinces to improve their fiscal situations.
6) Retrench and clarify free-trade provisions in Canada in the Constitution.
7) Constitutionally entrench resource projects as the sole domain of the provinces.
8) In the event Alberta begins to collect its own taxes, enable the province to also collect federal taxes and remit the federal share to Ottawa.
9) Enact structural change within Canada's federal government to ensure all regions have a voice within its political and justice system, including:
Mandate proportional regional equity within the federal public service and within the various departments and agencies, especially at senior levels.
Remove the requirement that federal judges must live in the Ottawa region.
Mandate federal consultation processes to be regionally equal, so that provinces like Alberta are no longer undermined by proximity advantages held by Eastern-based lobbyists and interests.
Work towards greater equality of regional representation on all parliamentary and cabinet committees. In Cabinet, where no representation from the governing party exists, establish a formal cabinet consultation process with members of the Opposition.
10) Mandate regional balance in all federal infrastructure funding programs.
11) Mandate equitable regional distribution of funding to arts and culture as part of federal spending programs. Ensure Western art is prominently displayed in national museums.
12) Recognize rural areas of Western Canada are isolated from the power structures of urban Eastern Canada and face unique challenges. This means creating a formal consultation requirement to ensure their voices have equal import in policy related to economic development, rural crime, and firearms ownership. Repeal any policies with detrimental impacts regarding the same.
Policy Solutions
The structural inequities above have perpetuated serious policy issues, which need to be addressed immediately to restart Alberta's economic engine so it can fulfill its potential and continue to be contribute to the success of our country.
1) Restore investment stability in Alberta's energy sector by formally acknowledging and promoting Alberta's energy sector as a source of sustainably produced energy.
Recognize the contributions of Albertans and Alberta industry to the global green technology ecosystem.
Repeal legislation punitive to our energy industry and its workers.
Uphold the rule of law in the build-out of approved and future energy projects.
Allow the Teck Frontier mine to proceed, given it has passed years worth of world class, credible, rigorous, arms length environmental review.
Move forward with a plan to build a national energy corridor.
Ensure regulatory and taxation frameworks prevent foreign produced energy from displacing Alberta energy within Canada within an open market economy.
2) Immediately table a plan to see the reversal of agricultural trade restrictions with countries such as China, India, and the United States that have had a disproportionate negative impact on Western Canada.
3) Immediately table a plan to protect the integrity and essential services provided by Canadian infrastructure such as rail, pipelines, and highways to ensure Canadian commodities have access to global markets.
4) Table a plan to restore confidence in our agriculture and agri-food sector by exempting agriculture and agri-food from carbon pricing and provide producers credit for their carbon sequestration and conservation efforts.
5) Enable greater access for Western-based journalists to the Parliamentary Press Gallery to ensure widespread coverage of issues facing Alberta within the national news narrative.
III. Why we are speaking out
Our goal is to present possible solutions that will correct the crisis we are currently facing. We are elected by the people we represent to give voice to their concerns, and we are proud to do what is right by our people.
We do this in recognition that previous attempts for a greater voice for the West within Ottawa are incomplete. With the rallying cry of "the West wants in," Westerners fought to be heard in Ottawa with the Reform Party from 1988 until 2002. In 2003, most Westerners agreed to put this strident voice aside to form a broader, pan-national coalition, and eventually were a part of the government from 2006-2015. While the gains made during this time were important, they were temporary in nature. The Stephen Harper-led Conservatives believed no future government would reverse the consensus it built, because it should be obvious to subsequent leaders any policy made by Canada's government should be in the best interest of every region of the nation.
Trudeau proved us wrong. Now the rallying cry that is emerging is "the West wants out."
The tone has changed because gains made during previous governments were erased in the first months of the current Trudeau Liberal government, and worse, more inequities have been put in place. Therefore, we acknowledge without immediate and permanent structural change, this cycle of paternalism towards Alberta is doomed to continue. This is especially true as Eastern Canada continues to urbanize, and the divide between our way of life and the power elites of the Laurentian consensus becomes more acute.
Canada must understand what we are hearing every day from many distraught Albertans. Structural, constitutional change must happen within Confederation or a referendum on Alberta's independence is an inevitability. In is not our job to explain Alberta's value, it is now up to Canada to show they understand Alberta and our value to Confederation.
Alberta has persevered despite systemic problems within the structure of our Confederation. However, relentless and historic attacks on Alberta's economy and right to work by a hostile government has resulted in unprecedented frustration among young Albertans.
They are cognizant of what is being said by the ruling Laurentian power class. This includes arrogant suggestions of "getting cleaner jobs" or "transition to a new economy." Many Albertans see billions of dollars leaving the province to fund infrastructure, social programs, seemingly to buy votes with their hard-earned dollars. How can we be told there is nothing wrong with Equalization?
Many in Alberta's young generation no longer see Alberta as the place of opportunity their parents worked hard to build. A place where hard work is not only rewarded, it is encouraged. A province where anything is possible if you put in the work. A place that cares not about where someone came from, what they look like, who they love, or who they worship. Instead, many Albertans are seeing opportunity and investment blocked at every turn by a hostile government intent on shutting down a way of life because we do not share their ideology.
Some will attempt to diminish these words or look for ways to ignore them. They will say this will drive away investment, while not acknowledging this has already happened. What they fail to grasp is that without real change, the prospects of continuing our culture and our way of life are limited by Confederation, as opposed to being enhanced by it.
It would be an abdication of our responsibility to the people we represent, who entrusted us with overwhelming mandates, to allow this to continue. They have asked us to be their catalyst for change.
Given the urgency of these issues and the situation in our region, we are confident Canada's political leaders will respond to our list of proposed structural changes. We are open to engage in bilateral meetings with any interested party to seek a productive resolution to this situation. Any leadership contestant for the Conservative Party of Canada who seeks the support of Albertans should be prepared to address this declaration.
We also encourage the people of Alberta – and all Canadians who care about an equitable and sustainable confederation – to add your voices to ours, to submit your ideas and opinions to build on the foundation we have put forward. The path forward starts today.
One way or another, Albertans will have equality.
This guest column is jointly written by Conservative MPs: Michelle Rempel Garner, Blake Richards, Glen Motz, and Arnold Viersen. The Buffalo Declaration can also be read at buffalodeclaration.com.
The Western Standard at two years old
Western Standard Publisher Derek Fildebrandt on the journey from scrappy-startup to one of the most-read media platforms in Western Canada.
Today marks two years since the Western Standard was reestablished and returned to publication. It has been a wild ride and has succeeded far beyond my expectations.
In August 2019, I began putting together a business plan for a new media company that would speak for Western Canadians who do not see themselves reflected in the priorities of the large legacy media outfits. I wanted to build something that would carry the mantel of the old Western Standard and the Alberta Report before it.
I consulted with some of the best in the business, and while their advice was critical to launching us on a solid footing, the outlook for success was far from certain.
As the plan began to come together, the opportunity presented itself to purchase the rights to the old Western Standard brand from an employee of the original company, Matthew Johnston. The Western Standard was far-and-away my favourite magazine to read between Marxist theory classes while I attended Carleton University in the mid-2000s. I remembered Mark Steyn's back-cover columns forcing me to the ground as I rolled in laughter.
We had a name at least, even if it had been forgotten by many.
Media is a hurting industry in Canada. Even with a generous $600 million bailout subsidy from Ottawa, legacy media are struggling to keep their heads above water. Newsrooms across Canada are a macabre, pale reflection of their former glory. How would we break into an already dying industry and succeed without accepting the federal cash? It was a daunting prospect.
The one good thing going for us was that, unlike many other businesses, an online media company could get started with remarkably little upfront capital.
With a few thousand dollars and dozens of hours of YouTube tutorials, we managed to put together the basics of the technology required.
With no other capital available, we needed an innovative way to pay reporters, columnists, and other contributors. So instead of paying a salary, wage, or for each submission from writers, the decision was made to pay them based on a combination of revenues generated by the company, relative to how many readers each received on their contributions.
Those revenues wouldn't be very significant for some time to come. We had no investors. We had no advertisers. We couldn't put in place a paywall and expect people to pay for something that they knew nothing about. For the first while, it would take reporters and columnists willing to do this as a labour of love.
On Oct. 23, 2019 we launched. It was just two days after the federal election that saw Justin Trudeau re-elected with a minority government. Westerners were incredulous that a self-righteous woke Liberal could be returned to power after a flood of pictures showing him in racist blackface was made public. Overnight, the WEXIT movement caught fire as many Westerners — especially Albertans and Saskatchewanians — began to believe Canada was a futile project designed to serve the interests of the East. With particular insight into what was driving these people — and who these people were — the Western Standard was in pole position to cover the movement.
Within our first week, Dave Naylor joined the team as news editor. It was a fateful moment for our growth as an organization. Dave brought with him 30 years of experience as a respected newsman at the Calgary Sun. From there, he built a small but mighty news division in the organization that would break a disproportionate number of exclusive stories and put the Western Standard on the map.
By January 1, 2020, we were already on track to be one of the most-read media platforms in Alberta, with promising signs that we could replicate this in the other Western provinces.
2020 was a long, hard year for us. We continued to slog away at delivering a high-volume of news and opinion content, but on a shoestring budget. We were still too new and unproven to attract major advertisers, and we had only a voluntary donation option to receive support from readers. Reporters, columnists and other contributors were all chronically underpaid, we worked from home, and had little in the way of a budget to professionalize our operations.
All of this began to turn around in December 2020. Advertisers began to take notice of the Western Standard. Readership reached new heights. And investors began to show interest.
March 2021 was the decisive month when the Western Standard began to move from a scrappy startup, to a professional media platform capable of challenging some of the biggest players in the Western media market.
Firstly, we implemented a soft paywall for readers. That is, we allowed readers to continue to consume a high volume of Western Standard content, but would eventually require those readers to pay if they read a lot. We were extremely hesitant to do this. There was no way that we could grow to where we wanted to be without asking readers to contribute towards our editorial work, but we wanted to keep our content open to as many readers as possible. That's why we settled on a "soft-paywall." The results were incredible. Readers signed up in huge numbers, and we reinvested every dollar back into professionalizing our editorial and operational capacities.
Those operational capacities included investments into our website (ending the constant crashes whenever we posted big breaking stories), renting sufficient office space, and building a professional studio to provide high-quality video and podcasts.
Investment in our editorial capacity was also significant. Staff and freelance contributors were actually paid fairly for their work. This incentivized them to provide content of a higher quality, and at a higher volume.
The result was a continuing increase in Western Standard readership. In the period between January 1 and Sept. 30, 2021, the Western Standard had 9.5 million readers, triple that of the same period in 2020.
Much of this is driven by our focus on issues and angles that are too often ignored or not understood by the older legacy media. Our news division is professional and includes several veterans of the industry, but it looks at stories from perspectives not shared by a majority of reporters.
Probably the most obvious example of this is in our coverage of the COVID-19 pandemic. Legacy media have almost exclusively taken the view that governments must — as a default — exercise extraordinary powers to eliminate the virus through the imposition of lockdowns, forced-masking, vaccine passports, and other coercive measures. Those concerned with retaining their liberties are portrayed as a bunch of cranky, conspiracy theorist hillbillies.
The Western Standard took a different approach. We have taken COVID-19 seriously and covered government and medical pronouncements as fairly and objectively as we can, and we have had a zero-tolerance policy for giving credibility or a platform to conspiracy theories. But we have also not drank the Kool-Aid of accepting everything the government tells us. We have applied a critical lens to government actions and their justifications for them. We have done our very best to provide readers with a perspective that simultaneously takes the science around COVID-19 seriously, as well as the protection of life, liberty, and the pursuit of happiness.
As we complete our second year of operations, I'm immensely grateful to our staff, freelance contractors, advertisers, and individual members who have allowed us to get this far. We have gone from an idea on a piece of paper in 2019, to a well-read garage startup in 2020, to a professional media outlet that we can all be proud of in 2021.
We have big plans for 2022, and I hope that you will be a part of that journey with us.
Derek Fildebrandt is Publisher, President & CEO of Western Standard New Media Corp.
MORGAN: Albertans need real recall legislation now
"The UCP needs to bring their recall legislation back to the legislature, correct the flaws in it, and proclaim it into active law as soon as possible."
Nobody should have the ability to remove an elected official from office aside from the electors who put them there in the first place. Recalling a politician should never be easy, but it shouldn't be impossible either.
If some of the allegations against embattled Calgary City Councilor Sean Chu prove to be true, there will be little the constituents of Ward 4 will be able to do about it, other than ask him to step down. Chu doesn't face any criminal charges nor has he been convicted of any, which would be required for any legal by other councillors to expel him. It would be up to Chu to decide if he wants to continue to sit as city councilor until the end of his term or not.
Even if Chu can provide proof exonerating himself of the acts he has been accused of, a terrible flaw in our electoral system has been exposed. Alberta needs viable voter recall legislation. Citizens need to be empowered to fire elected officials before the end of their term in exceptional circumstances.
Recall legislation was a key promise made by Jason Kenney and the UCP in the last election. While the government did table a form of recall legislation in the last legislative session, it was an anemic, nearly useless bill, and the government hasn't bothered itself to formally proclaim it into active law yet.
Even if the new recall legislation was active right now, it couldn't be applied in Chu's case. The legislation doesn't allow a recall to be initiated until at least one and-a-half years after the most recent election. While this clause was built in to prevent people from trying to frivolously recall politicians the day after an election, it leaves a gaping hole in the intent. In both Chu's and Liberal MP George Chahal's cases for example, allegations of wrongdoing surfaced literally within days of their having been elected.
While the need to recall elected officials is thankfully rare, it happens often enough to demonstrate a need for viable legislation. The Alberta Party had not one, but two of its former candidates convicted of child sex crimes. What would have happened if they had been elected? In 2018, former Wildrose MLA Don MacIntyre was charged with heinous child sex crimes. MacIntyre resigned and was subsequently convicted of sexual interference. Had MacIntyre refused to resign however, the constituents of Innisfail-Sylvan Lake would have had to endure being represented by a convicted and imprisoned child sex predator until the 2019 election.
Many Albertans can remember the bizarre saga of Lethbridge city councilor Dar Heatherington. Heatherington made international headlines when she disappeared from a conference in Montana. She later surfaced in Las Vegas and claimed she had been abducted and raped. An investigation later found Heatherington had fabricated the entire episode along with other stories of a fictional stalker. Heatherington was eventually convicted of mischief which allowed the Lethbridge city council to have her removed from her seat. The issue began with rage, but later turned into pity as it became evident Heatherington was suffering from serious mental illness. Recall would have been an act of mercy for her and her family were she not convicted.
Kenney's recall legislation is an unworkable bill modeled to pay lip service to the principle of recall but is built in such a way it will likely never be used. The bar for petitioning is set too high, and the timelines for petitioning are far too tight. Even in the most egregious of cases, it would be exceedingly difficult for any elected official to be recalled.
Kenney's reticence in providing viable recall legislation to Albertans has managed to come back to haunt him. Pressure is being put upon both Kenney and Municipal Affairs Minister Ric McIver to intervene and somehow block Chu from taking his seat on council. There likely is little the provincial government can do in this case since Chu hasn't been criminally charged, much less convicted of anything. Chu's sanctions were from within the police force, not the justice system. Kenney could have taken the pressure off himself if he had given Albertans recall legislation as he had promised. Kenney could have pointed to it today and said the issue was in the hands of the voters of Ward 4.
Adding salt to the wound, is the fact that Kenney has allowed the Recall Act it sit in legislative limbo, unproclaimed into active law despite being long ago passed by the legislature. The cynics among us may suspect he may fear its use against him and his caucus.
We need a mechanism to remove elected officials from office before their term is up if they prove to be unfit for office. We can't put that power into the hands of other elected officials who would inevitably abuse it. Do we really want to see the premier able to fire elected mayors and councils in Alberta? In looking at how vitriolic and tribal some municipal councils are, could you imagine what would happen if these councils and mayors had the ability to fire each other? Former Calgary Mayor Haheed Nenshi and his gang on Calgary city council likely would have had Jeromy Farkas kicked out of city hall within his first year in office for being a nuisance.
The UCP needs to bring their recall legislation back to the legislature, correct the flaws in it, and proclaim it into active law as soon as possible. The wheel does not need to be reinvented here. Workable recall legislation exists in many jurisdictions. Electors deserve nothing less.
Cory Morgan is the Alberta Political Columnist for the Western Standard and Host of the Cory Morgan Show
SLOBODIAN: Maskless Maintoba ministers get free pass from top health doc
However, since 99.999% of Manitobans don't get to go to a ball, let's look at other indoor situations they regularly find themselves in. 
Manitoba's chief public health officer Dr. Brent Roussin essentially leapt to the defense of three cabinet ministers — including the health minister — who appeared maskless at a recent ball.
Roussin gave the ministers a pass for taking a photo wearing no masks at last weekend's event held at the Winnipeg Art Gallery.
"For the most part, that mask should be on. There are brief periods where it's reasonable for it to come off," said Roussin. "If it was simply to remove a mask for the purposes of getting a photograph, and then you put it back on, then … that's in keeping with advice we've provided."
Well, it wasn't quite 'simply' that.
Unmasked Health Minister Audrey Gordon, Minister of Families Rochelle Squires and Minister of Sport, Culture, and Heritage Cathy Cox posed for a photo with three other women.
Squires posted it to her Instagram page. (Do you think the other two are still talking to her for outing them? Maybe eating at different lunch table at the legislature shooting glare darts in between bites?? Did they unfriend her on social media yet?)
Yes, yes, Gordon and Squires said they were really, very sorry. Gordon and Cox adamantly said they had removed their masks to eat, then spontaneously jumped up only to take the photo.
Hmmm … is that really the whole truth and nothing but the truth?
It isn't.
Manitoba COVID-19 public health orders require mask use in all indoor public places, with some exemptions, including temporarily removing masks to eat, drink, give a speech or receive a service that requires them to be removed.
On Monday, Roussin issued a dire prediction that all harsh rules will likely remain in place through to spring.
Roussin said he wasn't familiar with all of details of what transpired at the ball, so let's enlighten the good doctor.
Squires posted another photo. She was seated at a table. Gordon and Cox, Winnipeg city Councilor Marcus Chambers, and several other people were standing behind her. No masks. No social distancing. None of that.
Roussin didn't specifically elaborate on mask protocol while standing and socializing at balls.
Thankfully, Manitobans can follow the health minister's lead on acceptable guidelines.
However, since 99.999% of Manitobans don't get to go to a ball, let's look at other indoor situations they regularly find themselves in.
An indoor venue is an indoor venue, right?
Surely the same rules apply to both politicians and regular folk in all indoor situations.
So, go ahead, be like Gordon. If you're at the grocery store and see people you know, or even people you don't know, by all means, rip off those cumbersome masks, stand really close, and visit — chat up a storm as long as you like.
Same applies for acceptable mask protocol in Walmart, Home Depot, the gas station, school hallways, drug stores, the kid's hockey game, etc.
And if the mask police descend and try to give you a $298 ticket — just whip out a copy of the photo of the health minister doing exactly that at an indoor event when tough COVID-19 mask restrictions are in place.
Remind them in a reasonable, calm manner the ministers have not been slapped with such silly fines. So, you shouldn't be either.
And go ahead, post photos of the visits on Instagram, Facebook, wherever. Squires did that. So, there's apparently nothing to hide.
The defense rests, your Honour.
The only problem is — unlike the cabinet ministers — you probably wouldn't get a pass.
Slobodian is the Senior Manitoba Columnist for the Western Standard
lslobodian@westernstandardonline.com